Mary Baker Eddy
Discoverer and Founder of Christian Science
Who was Mary Baker Eddy? This remarkable woman has been described as a healer, an author, a publisher, religious leader and a reformer. She is the Discoverer and Founder of Christian Science, establishing a worldwide church, the author of Science and Health with Key to the Scriptures, an invaluable textbook on prayer and spiritual healing, and publisher of an international newspaper, The Christian Science Monitor

There has been a renewed interest in Mary Baker Eddy and all that she has contributed and accomplished through her life's work. She was recently honored in the National Women's Hall of Fame. A traveling exhibit on her life has toured cities in the U.S., and a new biography of her life, Mary Baker Eddy by Dr. Gillian Gill, was recently published, adding to the numerous biographies already available.
Mary Baker Eddy authored seven inspirational poems which are included in the Christian Science Hymnal. You may read these poems, and listen to music from her hymns on this page.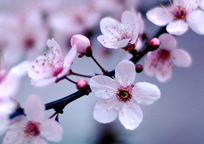 From an article by Rosalie E. Dunbar in the Christian Science Sentinel--
"From her childhood Mary Baker Eddy was interested in spiritual healing. As a child, she accomplished a number of healings through her trust in God. These are well documented by her biographers.
"At the time, the people around her never dreamed she would eventually write a book that would heal millions of people through the reinstatement of the healing method used by the master Christian, Christ Jesus. Nor could they have imagined that she would found a church with branches around the globe, establish several magazines, and launch an international newspaper.
"Yet that's exactly what she did, and at a time when women were generally expected to be followers, not leaders.
Read the entire article...
Mary Baker Eddy Resources
Mary Baker Eddy Library
The Mary Baker Eddy Library, opened in 2002, is home to interactive exhibits and displays that explore the life and achievements of Mary Baker Eddy. This New England woman defied conventional 19th-century thinking to become an infl uential religious leader, author,teacher, and founder of The Christian Science Monitor.
Read Science and Health
Mary Baker Eddy's main work was Science and Health with Key to the Scriptures. Read it on-line or listen to an audio version of her book.
Oh! Thou hast heard my prayer;
And I am blest!
This is Thy high behest:--
Thou here, and everywhere.
--Mary Baker Eddy