Historical Christian Science Lectures
Listen to Historical Recordings of Christian Science Lectures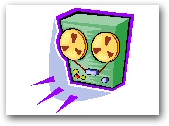 During the 1960's, Christian Science lectures were frequently broadcast in the New York City area. Many of them were recorded by the webmaster of this site on reel-to-reel tape, which you may now enjoy. Visitors to our site have also contributed many new lectures.
NEW: We have added a few lectures which use a synthesized, computer-generated voice. The lectures date from 1922 or earlier, and were printed in media such as the newspapers and journals of the time. You may notice some imperfections in the text-to-speech conversion, but hopefully the message will come through.
You may download and listen to these recordings for your own personal use only. You are not permitted to copy the lectures to your website or any other website, sell them, use them for commercial purposes, or reproduce and distribute them in any form whatsoever.  To play, click the play button. A new browser tab will open. If you want to play a different lecture, you must first close the audio player tab. To download a lecture as an MP3 file, click the download button.
 You may watch many current Christian Science lectures, as well as inspirational short clips on YouTube.
More information
…
---
If you enjoy these lectures, or wish to contribute your vintage recordings feel free to drop me a note.

Highest quality recording.

Standard quality recording.

Synthesized recording.

---
Lecturer
Title
Play
Download

Catherine H. Anwandter

Science and the New Man

Arch Bailey

Christian Science -
The Solution for Mankind's Entanglements

John Sidney Braithwaite

Christian Science
A Reason for Hope (Synthesized)

Charles M. Carr

Christian Science And Everyday Living

Charles M. Carr

How Christian Science Can Help You

Jules Cern

Christian Science -
The Truth That Heals

Jules Cern

Christian Science -
The Divine Solution to Every Human Problem

George Channing

Christian Science
Demand of the Times

George Channing

Christian Science
Its Assurance of Guidance to Men

George Channing

Christian Science
Its Constructive Mission

George Channing

Christian Science
Its Verdict of Acquittal

George Channing

Christian Science
Practical Religion

George Shaw Cook

God is Good (Synthesized)

Blanche K. Corby

Christian Science - The Revelation of Truth (Synthesized)

Blanche K. Corby

Christian Science -The Truth That Heals (Synthesized)

William Milford Correll

Christian Science Reveals
a New View of Man

Adam H. Dickey

God's Law of Adjustment

Adam H. Dickey

Possession
Note: Incomplete audio. Lecture ends prematurely after 29 minutes.

Charles W. Ferris

The Spiritual Basis of Health

Richard L. Glendon

How Christian Science Heals Fear

Martin N. Heafer

There's Always An Answer

Joseph Heard

Mind and Man

Frank T. Hord

Christian Science Preaches
The Kingdom of God
And Heals The Sick

Jack Hubbell

It Shall Be the Duty

Dan Jensen

To Begin Rightly

William D. Kilpatrick

Christian Science - God's Law (Synthesized)

John C. Lathrop

Christian Science -
Its Naturalness, Simplicity, and Practicality (Synthesized)

Thomas A. McClain

Why Spiritual Healing?

John D. Pickett

Christian Science -
The Life Preserving Power of True Intelligence

Sylvia Poling

Christian Science
The Way to Holiness and Health

Paul Stark Seeley

Christian Science Reveals Spiritual Forces

Paul Stark Seeley

Christian Science
The Activity of Good (Synthesized)

Paul Stark Seeley

The Revelation of Spiritual Law

Paul Stark Seeley

Untitled Lecture 1919 (Synthesized)

Myrtle Smith

Greatest Of These is Love

Richard Strain

Demonstrating The Love That Makes Churches Grow

James Watt

Christian Science -
Its Limitless Promise

Nathanial R. White

The Continuity of Good

John Wyndham

Do We Think or Just Think We Think?

Bicknell Young

Christian Science - The Science of True Living (Synthesized)

Bicknell Young

Oneness - Part 1
Read by Murray Davis

Bicknell Young

Oneness - Part 2
Read by Murray Davis

Bicknell Young

Title Unknown 1917 (Synthesized)

Otto G. Ziegenhagen

Christian Science
Reveals God as a Very Present Help