Local Events, Lectures and Broadcasts
Attend a Lecture in Guilford, Friday, December 19 at 7:30PM
Looking for peace and direction in your life? Explore the Christmas message.
In our busy lives today, we long for much more than the demands, uncertainties and fears of human existence. International speaker Julie Ward says, "In my own experience I've found that as I make room for moments of stillness, listening to God, I find increased harmony and peace."
Ward will present a talk titled, "Living in the Heart of Bethlehem" on Friday, December 19, 2014, 7:30pm at the First Church of Christ, Scientist, 49 Park Street, Guilford, CT on the Guilford Green.
"In this talk I will explore how cultivating the habit of listening to God for all our decisions, however small, brings harmony and healing to our lives," says Ward. "I will thoughtfully explore the words to 'O Little Town of Bethlehem' highlighting the qualities of thought that prepare us to welcome Christmas in our hearts throughout the year."
From childhood, Julie Ward loved to dance. She danced with a small regional company and eventually became its associate director and choreographer. She taught jazz and ballet to everyone from the tiniest little ones to the professional class. Dancing taught her to value discipline, obedience, and persistence—foundational qualities for the practice of Christian Science. Friends and family began asking her to pray for them and her healing practice was born. Ward is now a full-time practitioner and teacher of Christian Science healing. As member of the Christian Science Board of Lectureship, Ward travels from her home in Atlanta, Georgia.
Following Julie's talk, will be a brief concert of Christmas music led by pianist and composer, Chad Hardin of Guilford. Guests vocalists: Susan Yankee, mezzo-soprano and Mike Gracco, baritone. Susan and Mike will join Chad in the verses of O Little Town of Bethlehem throughout Julie's talk, and will then solidify the Christmas message of the evening in song.
Susan Yankee has performed the Mezzo-soprano repertoire across the country, including two solo appearances at Carnegie Hall.
For an interview or more information contact Mary Beeman
Web page of sponsoring church or society
---
Attend a lecture in Middletown, Sat Dec 20 at 2:00PM
A free public lecture entitled 'Living in Harmony' will be given on Sat Dec 20 at 2:00pm at the Russell Public Library, 123 Broad St.,Middletown, Connecticut.
EXPLORE: A love so strong that it can transform lives. Discover God's love for each one of us.
The lecturer, Josh Niles, is a member of the Christian Science Board of Lectureship. Josh served as an enlisted man in the Army Reserve, was commissioned as an officer, graduated from Ranger School, deployed to Baghdad as a combat platoon leader from 2005-2006 with the Third Infantry Division, promoted to Captain. His experiences after war included feeling that he was too far gone to find peace and healing. Prayer and a growing understanding of God's divine laws including love and harmony brought healing to every challenge. Genuine and permanent peace followed.
He has been actively serving others for much of his life--tutoring, coaching, teaching Sunday School. Since 2008, Niles has been dedicated to healing spiritually as a practitioner of Christian Science healing and sharing with others this scientific prayer-based system of healing. He is a member of the Christian Science Board of Lectureship and speaks internationally, travelling from his home in Boise, Idaho.
Web page of sponsoring church or society
---
Note: If your church or society schedules a lecture or event, please let the webmaster know so that the information can be posted here.
Domestic and International Christian Science Lectures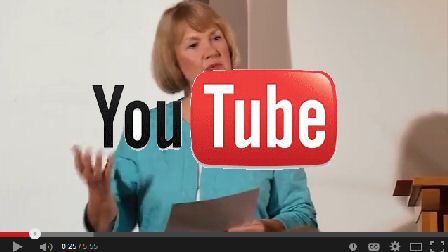 The Mother Church sponsors lectures on Christian Science. These lectures introduce Christian Science and illustrate its healing approach to today's problems and issues.
You may watch full-length Christian Science lectures, as well as short clips, on YouTube. Many of the full-length lectures were recorded in Boston, Massachusetts and are given by current lecturers from the Board of Lectureship of the Mother Church. Click on the image at left.
christianscience.com offers a worldwide schedule of lectures you may attend in person. Lectures are given by members of the Christian Science Board of Lectureship and are based on the Bible and the writings of Mary Baker Eddy. They are designed to bring the healing message of Christian Science to all kinds of audiences.
These lectures provide information about Mary Baker Eddy as it pertains to her discovery of the Science of Christ-healing, her own healing work, and the writing of Science and Health with Key to the Scriptures. They show the practicality of her teachings by sharing current accounts of healing that have resulted from the study and application of Christian Science.
---
Listen to Historical Recordings of Christian Science Lectures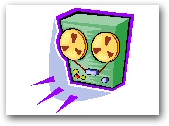 During the 1960's, Christian Science lectures were frequently broadcast in the New York City area. As it happens, the webmaster of this site made audio recordings of some of them on reel-to-reel tape. As a special feature, visitors to this site may now listen to these lectures.
We offer lectures by: Arch Bailey, Charles M. Carr, Jules Cern, William Milford Correll, Adam H. Dickey, Richard L. Glendon, Frank T. Hord, Sylvia Poling, John D. Pickett, Paul Stark Seeley, James Watt, Otto G. Ziegenhagen, and more.
To listen to these lectures, please visit our historical lectures page.
---
 Listen to a Sunday or Wednesday Service
You may listen to the Sunday or Wednesday services given at the Mother Church on your computer or portable device. Just go to this link.
On Sunday you may listen live at 10:00 AM Eastern time or you may listen to a replay at any time during the rest of the week.
On Wednesday you may listen live at  2:00 PM Eastern time. The audio replay is available until  Friday at 8:00 AM
---
Christian Science Sentinel — Radio Edition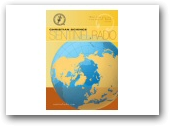 The Christian Science Sentinel—Radio Edition is a weekly radio program broadcast throughout the United States and in various parts of the world.
Tune in and find strength, comfort, and renewal through uplifting interviews and inspiring testimonies from individuals who rely on God for healing. Listen now…
---
Additional Resources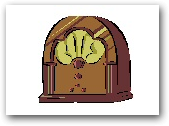 Christian Science Audio Lectures Online – Listen to full lectures and clips online now.
Christian Science Video Lectures Online – View full lectures and clips online now.
ebiblelesson.com offers a fresh, convenient way to explore the Christian Science Quarterly Bible Lesson online. The eBibleLesson offers a fresh, convenient way to explore the Christian Science Quarterly Bible Lesson online. You can:
Read the passages from the Bible and Science and Health as they appear in context in the books
Print the Study Edition (full text) versions of current and upcoming Lessons
Download the audio version of the Lesson to your MP3 player
spirituality.com offers practical, helpful Christian Science study resources, as well as live Q&A chats, searchable versions of the Bible and Science and Health, and free animated e-cards. There are also hundreds of articles illustrating how scientific prayer has helped people find healing solutions to personal, financial and health-related challenges.